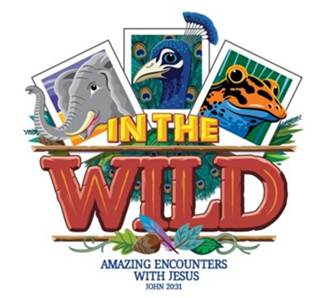 This Year the theme is "In the Wild: Amazing Encounters with Jesus" from Lifeway.

VBS 2019 takes you on a wild adventure—with elephants and egrets, polar bears and penguins, cockatoos and crocodiles. As you seek out exotic animals, you'll also find snapshots of real-life encounters with Jesus in Scripture. Kids go from bewildered to believing as they get In The Wild at this summer's VBS.
The VBS event coming to Woodland Baptist Church July 8-12 from 6:30-8:30 p.m.
If your children have an interest in participating all you need to do is show up on the first day of VBS. If you would like to assist with teaching VBS, contact Brad Wright.