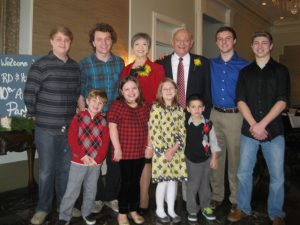 Come join the WBC family as we welcome R.D. Cline back to preach for homecoming.
Years ago, the Lord used Rev. Cline to help lead Woodland Baptist to an unprecedented financial pace to pay off the newly constructed sanctuary several years early.
This Sunday he and his wife, Hilda, will return to encourage us to invest again in the future of WBC as we break ground on phase one to add additional parking and a new sign to our property.
The Agenda for the day:
9:00 – Fellowship, donuts and coffee
9:30 – Small groups
10:30 – Worship
11:30 – Ground Breaking Ceremony
11:45 – Church Wide Food Fellowship – **church provides BBQ, Bread, and drinks, congregation brings deserts and sides for BBQ**