Malachi 4:5-6 – "Behold, I will send you Elijah the prophet before the great and awesome day of the Lord comes. 6 And he will turn the hearts of fathers to their children and the hearts of children to their fathers, lest I come and strike the land with a decree of utter destruction."
This Sunday in morning worship we will have three baby dedications followed by a message in God's Word from John 3 and Ephesians 5, entitled "Are You Leading Your Family toward Heaven or Hell?"  The message is designed to encourage our men to evaluate their spiritual lives as leaders and determine through self evaluation by the Word of God, first, if they are indeed in the faith, and second, are they fulfilling their call as Christian men in their homes and communities?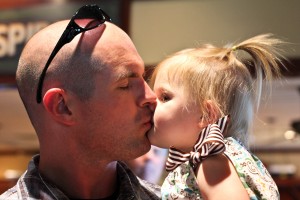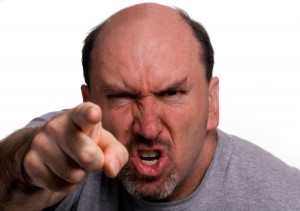 Very different pictures aren't they?  I chose them for a specific purpose…to make us men THINK.  Very rarely do we see how we look when we speak to our children and wives.  Which of these pictures characterizes us more?  Hopefully the one on the right!
For PM worship we will have a time of reflection on our trip to Central Hills Camp complete with pictures and funny stories with our children and a time of Scripture Reading and prayer for the families in our churches.  Please come prepared to read a Scripture pertaining to the rearing of children and how precious they are to us and to the Lord.
HAPPY FATHER'S DAY – here is an great video for your encouragement – it will be shown in AM worship.