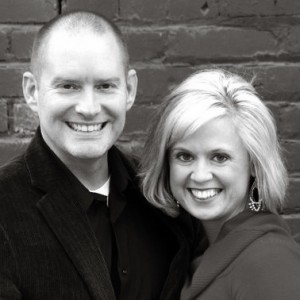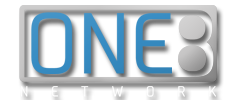 George Ross is Lead Pastor at Lifepoint Church in Senatobia, Mississippi. He served as Student Pastor at Longview Heights Baptist Church in Olive Branch, Mississippi from 1998 to 2004.
In 2005 George planted Lifepoint Church. He has served as Lifepoint's Pastor for the last 6 years during which time the LORD has used Lifepoint to reach their community for Christ and sponsor new church works in Hernando, Mississippi, Montana, Toronto,  and Africa. George has also been leading educational trips to Israel and other parts of the Middle East since 1999.
George and his wife, Joy, have 4 children: Isaac, Hannah Ruth, Abigail, and Jeremiah. They are devoted to family worship and raising their children in the nurture and instruction of the LORD.
George is a graduate of Crichton College in Memphis, Tennessee and received his Master of Divinity in Evangelism and Church Planting from Liberty Theological Seminary. Passionate about testifying to God's grace, God continues to use George in Kingdom ministry as a husband, father, pastor, church planter, and conference preacher.  Email: george@one8.org  Twitter: @PreacherMan04
ONE8 is a cooperating network of like-minded SBC churches across Mississippi and the Mid-South working together to advance the gospel by planting new churches and equipping existing churches for multiplication. Our vision is to partner with churches, associations, and state conventions to help initiate a church planting movement throughout the Mid-South. Through an intensive application and assessment process, we seek to provide church planters with internships, coaching, networking, and resources.
Distinctives
ONE8 Church Planting Network is a committed partner with the SBC. All ONE8 Network Churches and Church Plants affirm the 2000 Baptist Faith and Message.  The ONE Church Planting Network also affirms the following distinctives:
We believe in the Sufficiency of Scripture
We believe the Bible is God's Word. More importantly, we believe that it is our final authority in all matters of faith and practice.  Thus, we are constantly reforming ourselves in view of God's Word.
We Practice Systematic Exposition
Because we believe in the inerrancy of Scripture, we practice systematic exposition in our preaching ministry.  That means we preach verse by verse through sections of the Bible in order to faithfully proclaim "the whole council of God" to His people.
We Seek Regenerate Church Membership
Our goal is not to grow as fast as we can. Our goal is to grow as healthy as we can. We are very deliberate in our membership process. Those seeking membership are carefully counseled to determine whether or not they truly understand and have experienced Biblical conversion. Our goal here is not elitism. We simply wish to avoid giving false assurance to those who are not truly regenerate. Our mission is not to get as many people to "walk the aisle" as possible. We desire to see true conversion. We constantly proclaim and explain the gospel and take our time with people struggling to understand what it means to follow Christ.
We are Committed to Biblical Community
The Church is not a building, but a community of believers.  As such we are to live in fellowship and community with one another. We must do more than just occupy pews near each other on a weekly basis to call ourselves a church. We also believe the New Testament gives us clear teaching that Biblical Converts (regenerate believers) were a part of Christian community. We do not believe that a true convert of Christ will live a life apart from the Community of Christ; His Church.
We are Committed to Practicing a Biblical Worldview
Christianity is not merely a religion, it is also a lifestyle, a philosophy and worldview.  We are to think biblically about every aspect of our lives.  It is only through filtering our life choices using the Word of God as our filter that we will understand, develop, and practice a Biblical Worldview.
We are Committed to Evangelism, Missional Living, and Church Planting.
Evangelism is simply telling non-Christians the good news about what Jesus Christ has done to save sinners. In order to biblically evangelize you must preach the whole gospel, even the hard news of God's wrath against our sin, calling people to repent of their sins and trust in Christ while making it clear that believing in Christ is costly, but worth it. Being missional results in intentionally engaging culture so that we may live out the Gospel message in word and deed. We believe this is the duty of every Christian, as Jesus commanded us to be "in" the World but not "of" the World.  We also believe that Church Planting is the greatest way to advance the Gospel, and therefore are committed to being a community of Church Planting Churches.