WONDERFUL FACILITY FOR COMMUNITY VBS ACTIVITIES!!  COME AND SEE IT AND USE IT TO REACH OUR LOCAL CHILDREN FOR CHRIST!!
The roughly 5,000-square-foot building on Anderson Grove Road next to the community Headstart Center east of Wolfe Road is "truly a dream come true," said Dorothy Bradley, secretary of the community"s civic association.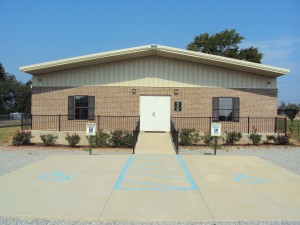 The $220,000 facility, which is the first of several capital improvement projects to be completed in Lowndes County and Columbus parks, has been a "long time in coming," said Anderson Grove Civic Association Chairman Lardell Shaw.  "It finally happened," he told a crowd of citizens at the grand opening Saturday. "We have a community center."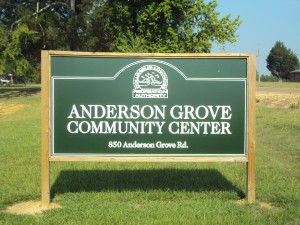 The center, which is between the community park and Anderson Grove Road, will serve as the go-to place for nearby residents, said Lillie Shaw Glenn, who grew up and still lives in the area.  "I like it," she said, looking around the large main room. "It"s going to be a place to go to. It"ll be nice."
The building has its own kitchen, smaller rooms for classes and offices, and storage rooms.  Community members said they would use the facility for family reunions, community gatherings, civic association meetings and exercise classes.  The facility was built years after locals first began pleading with the Lowndes County Board of Supervisors for funding.