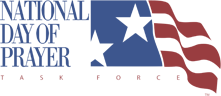 We are experiencing some very difficult times in our nation.  We are no strangers to difficult times, however, I don't know that the American Church has ever been so weak as it is now, which adds to the difficulty in fighting the trajectory of the cultural shift in the minds of our fellow citizens.
Of course, we as disciples of Christ should not live in fear over the current realities and debates happening in our nation, as there will always be "darkness" on which to shed light, and there will always be a tendency for people's minds to be "conformed to the world."
However, we should be deeply concerned and take personal responsibility for those in our midst that are living outside the revealed will of God in Scripture.  One of the ways that God has commanded his people to take personal responsibility is to pray earnestly.
On Thursday, May 2nd, our entire nation will take time to pray corporately and plead with God, that America would turn to Him, the one true God of the universe revealed once and for all in Christ Jesus and turn away from idols and the "spirit of the age."  Please join me and my family and our church as we make it a priority to pray…pray…pray!  http://nationaldayofprayer.org/  http://commit2pray.com/
Woodland Baptist will be open from 6:30 – 11:00am and serve breakfast items, juice and coffee!