You are invited to come on Sunday, May 27th to hear Mr. Les Riley, founder of Personhood MS and author of the Initiative 26 Amendment to the State Constitution that was included on the 2011 ballot in Mississippi.  As you know, the amendment failed, however, the board of directors of Personhood have begun to develop strategies again for the next phase of the battle and Woodland Baptist plans to be a strategic church for Personhood again.
As a Southern Baptist Church, actively involved in the cooperative program for missions, Woodland Baptist Church was and remains and strong advocate for "Sanctity of Life."  For this reason, we are having Les Riley, and his family to come and share fellowship with us on Sunday, May 27th for Brotherhood Breakfast and AM and PM worship.
We are also taking an offering to be designated specifically for Personhood on Sunday, so please come prepared to give to supp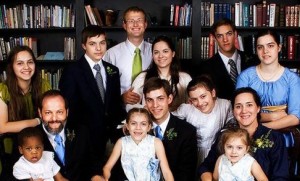 ort this great opportunity to be on a foundational level of fighting for the rights of the unborn in our state.
We also plan to have a fellowship meal immediately following worship on Sunday, May 27th so, be ready to bring something to contribute and meet the Riley's!