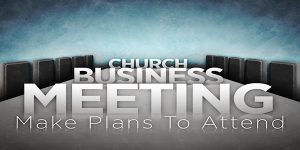 Come and join us during PM worship for a time in the letter of Ephesians and then afterward for our EOY business meeting.
We will be approving the budget for the new year, voting on new administrative team members, announce our deacon body for the new year and other items.
Come and be a part of the church as we labor and pray to please the Lord with our work next year.