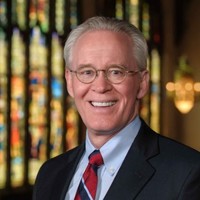 **Starting tonight @ 6:30pm through Saturday @ 6:30pm and Sunday @ 9:30am**
Dr. McCarty is Professor of Preaching and Rhetoric of Southwestern Baptist Theological Seminary and the Chief Parliamentarian of the Southern Baptist Convention over thirty years.
He will be helping us to understand how applied, consistent and biblical church polity can strengthen the power and ministry of the church.
Each night will be a worship setting, led by the music ministry of Woodland Baptist Church with special guests, Sumic Trio, on Thursday and Saturday evenings.
1 Corinthians 1:10, I appeal to you, brothers,by the name of our Lord Jesus Christ, that all of you agree, and that there be no divisions among you, but that you be united in the same mind and the same judgment.
**Nursery is available each night**