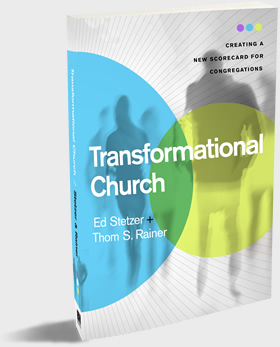 Please be on the lookout for a new ministry that we are looking into provided by Lifeway Christian Resources.  The ministry is called "Transformational Church" and it could be a direction we may pursue for 2013/2014.  Several copies of the book have been given to our leadership.  They will read it, make comments in it and then will be asked to pass it on to someone else.
We will continue this book swap for a few months and then come together at some point to discuss the contents of the ministry and see if this is a direction we believe God may be taking us.  Dr. Kiely Young with the Jackson, MS, office has applied Transformational Church to the Sunday School structure, so this may be something that could greatly benefit us.  However, as I always say, "If we don't go together, we are not going to go."
So we will go slow, read, pray and do our best to discern if this is where God is taking us.  Be looking for a copy of the book floating around, read it, and then pass it on to someone else.