Paul now travels the long distance south to Athens, a beehive of humanity, "full of idols," and again preaches the gospel.  This time he encounters just about every philosophy that was in existence at that time, specifically, the Epicureans and Stoics.  If you have never studied their beliefs, you may take a few moments and download the documents below entitled, "Jewish Teachings and Philosophical Schools" and read them.  It is very, very interesting what both of these groups believed about humanity and lifestyle.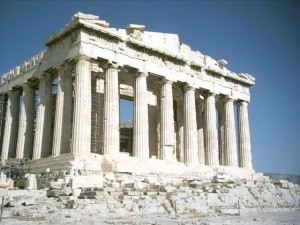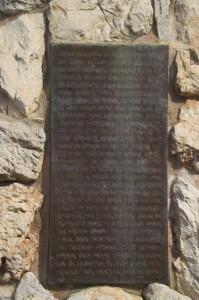 The documents were created by Dr. David Crutchley, my professor of New Testament at Southwestern Theological Seminary during 2001-2003.  He created several documents that give a good thorough understanding of the Jewish Synagogue, Jewish Festivals and how the Sanhedrin was structured.  In the attachment there is also included a brief on the different philosophical schools that existed before during and after the life of Christ.
Jewish Teachings & Philosophical Schools
http://www.webexhibits.org/greekgods/index.html  This link is one that I found that has a very interesting web tool that helps us to understand the complexity of Greek Mythology and what Paul was up against when he walked up to Mars Hill to preach.  What Spirit empowered faith in the power of God!
**Woodland Baptist Church in NO WAY is endorsing this website about Greek Mythology – it is simply an academic resource to help us to understand the magnitude of false gods that the Greeks worshiped**
Here is part 3 of the Athens Bible study, which is basically the same as last weeks.   Notes – Aug 1, 2012 – Acts 17, 16-21 – Athens, part 3