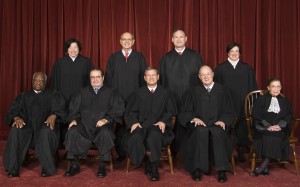 Last Friday the Supreme Court voted 5 to 4 to mandate marriage licenses to be issued nationwide to same sex couples, possibly forever changing how American society progresses.
Come tonight as we discuss the Certiorari to the United States Court of Appeals for the Sixth Circuit.  It will be very interesting to discuss the ruling and the 4 justices that dissented.
I have attached the full pdf file for your reading, I urge you to take the time to read it, as it is an eye opener.